Uqido Deep Dive
for Salesforce
Design Thinking
UX/UI Design
We all have goals in life and business, and we often have an idea of how to achieve them and with what tools. But sometimes we lack clarity and we find ourselves with goals on one side and a series of difficulties on the other, two distinct and distant entities, separated by a wall of uncertainties.
What is the tool that, at least in business, helps to clarify and outline guidelines on how and with what techniques to achieve your goals?
Uqido Deep Dive takes the method of Design Thinking and focuses each tool in an effective, efficient and adaptive formula in order to define how to achieve business objectives.
Uqido Deep Dive adopts the tools of Design Thinking, concentrating them in an effective, efficient and adaptive formula in order to define the way to achieve the business objectives.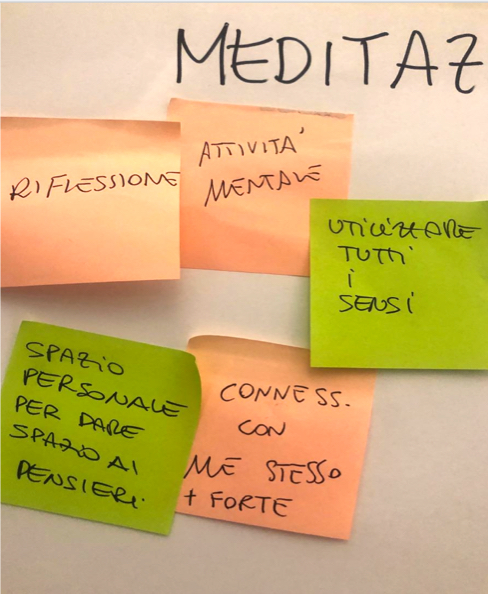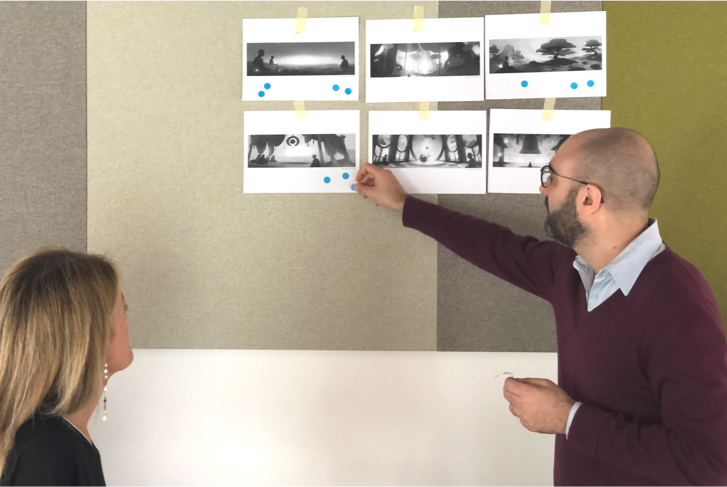 A path based on Design Thinking to achieve objectives
This is what happened with Salesforce, a US cloud computing company based in San Francisco and operating in 36 countries around the world, and in Italy since 2003. Founded in 1999, Salesforce enables companies of all sizes and industries to leverage the powerful technologies of the fourth industrial revolution (Cloud, Mobile, Social, IoT, and Artificial Intelligence) and get closer to their customers.
In particular, Salesforce wanted to impress the participants of Basecamp Milano, its landmark event on the latest trends in business technology and innovation, by combining immersive technologies, their business vision and that of the famous entrepreneur Brunello Cucinelli. The aim was to translate the managerial visions into an experience for Basecamp's guests, and utilising the evocative power of immersive technologies.
But how can one translate a vision into something concrete, tangible (at least virtually), recognisable and impactful? Moreover, on what part of the message should the emphasis be placed?
Is it possible to predict the reaction of the public? And again, which technologies to use?
We answered all of these questions with a three-day Uqido Deep Dive course that was attended by Uqido's creative minds, game design experts and Salesforce managers. The UDD process has a typical creation-prototype-test-feedback structure that starts with goals and ends with defining a set of possible solutions and identifying the best one.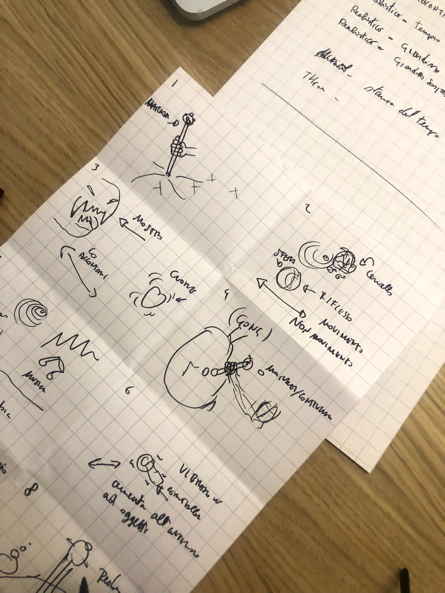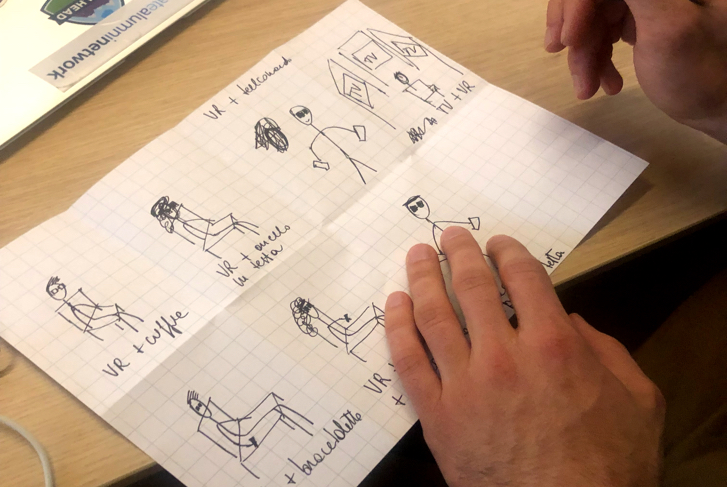 Several business functions and different mindsets are involved in a human-centred path
With a series of tools and exercises, the best technology was identified and what the experience should contain. We then moved on to define the experience, the mood, the assets, and the dynamics that govern it.
The result? Starting from the objectives, i.e. to involve and excite Basecamp guests and communicate with them, the best way to reach them was identified, a virtual reality with a meditative experience created in computer graphics.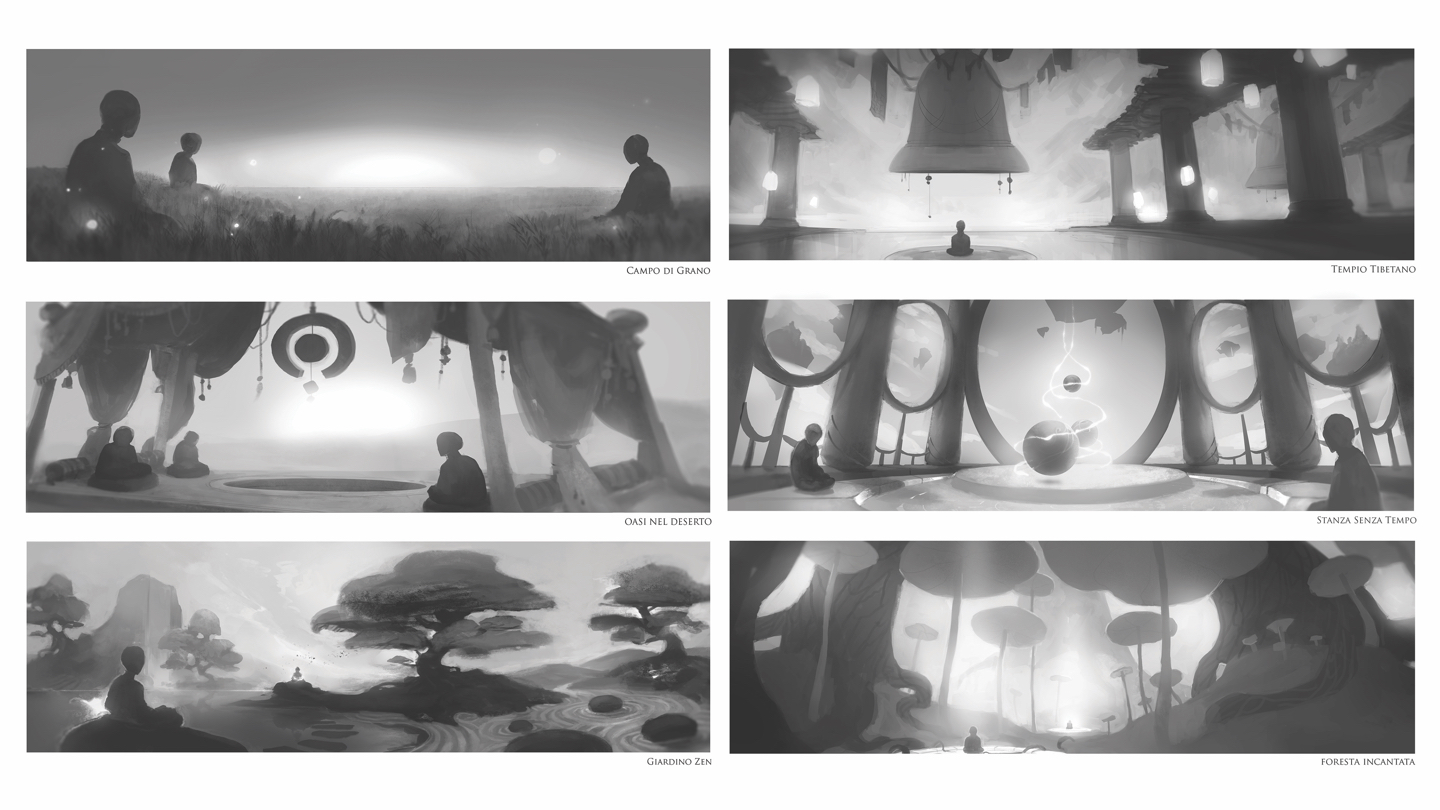 The output describes the tools to achieve your business objectives
The output of Uqido Deep Dive's path was a complete Game Design Document that described the experience in detail, from here it would be possible to fulfill the real experience.
Once again it is clear that an in-depth analysis of the context, needs and objectives is fundamental in order to identify the best solutions. The same approach has been adopted in other projects such as Pam Panorama, 3Bee, Safilo and Archiva.