Vallentuna
The sofa comes to life
and transforms
A whole area dedicated to the experience, furnished with white colored VALLENTUNA, which comes to life and draws the store visitors' attention to the configurable components of the product. Video mapping is performed on the white version of the product to guarantee optimal graphics rendering of the colors. The whole setup is mapped in 3D so as to see it change during the video screening.
Join our
future weavers community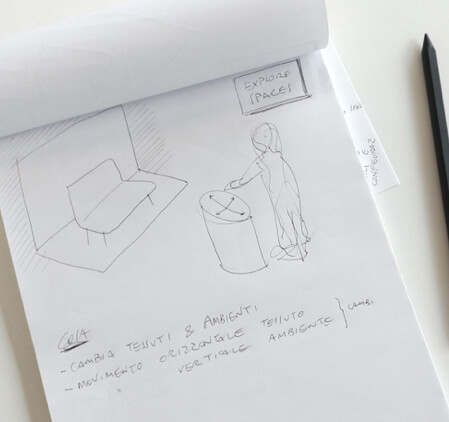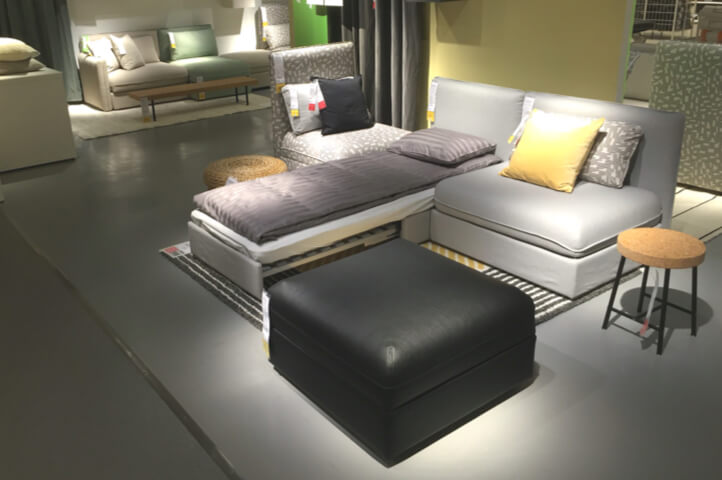 The user can change the color of the sofa configuration through a simple gesture, or a tap on a dedicated touch screen, while inside the designated area of an installed detector. Objects in the environment take on a completely new visual texture, in both color and shape. The walls and the floor take on a completely new look, and the user can change the environment to his preference, with a simple gesture.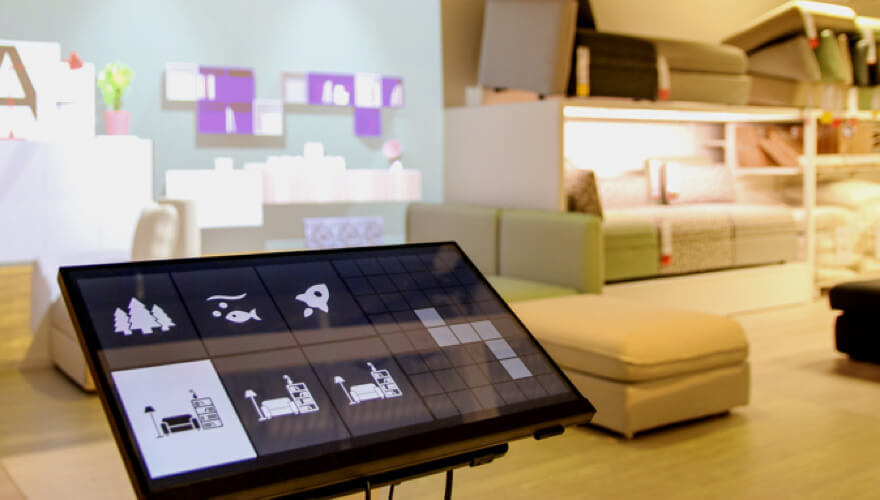 The main purpose of this installation is to share a feeling of quality with the users and thrill them. Mapping brings the user and VALLENTUNA inside a story: they can move from a forest – with birds and other animals in it – to the bottom of the sea – among shoals of fish, sharks, and an underwater elk – and then over to several other imaginative and real places, such as a fully furnished Ikea house.
IKEA wants to implement innovative installations in stores to amaze customers and invent new ways of interacting and configuring their products, in order to visualize and virtualize the compositions in a full-size space: a perfect mix between present and future.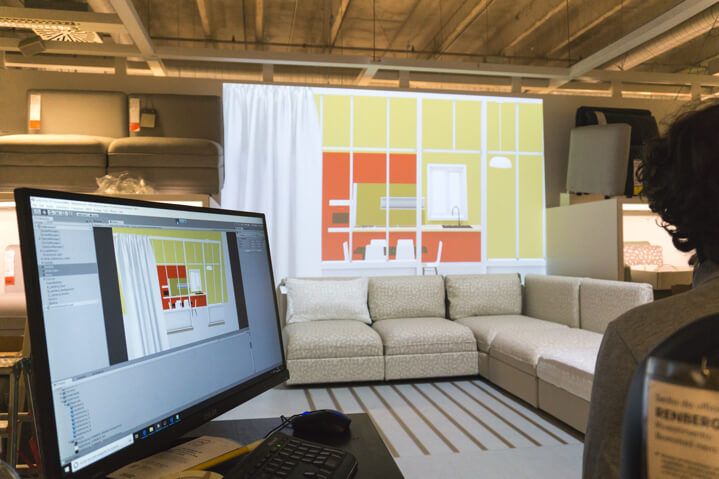 Bestå
The latest advance in product configuration relies on innovative, immersive and easy to use tools that improve the shopping experience.