Reduce the number of Returns and abandoned Carts, by inducing users to purchase shoes online with more confidence.
A tool that adapts the shape of the foot to a standard anatomical model and, through through Computer Vision e Machine Learning, understands which shoe will offer the best fit.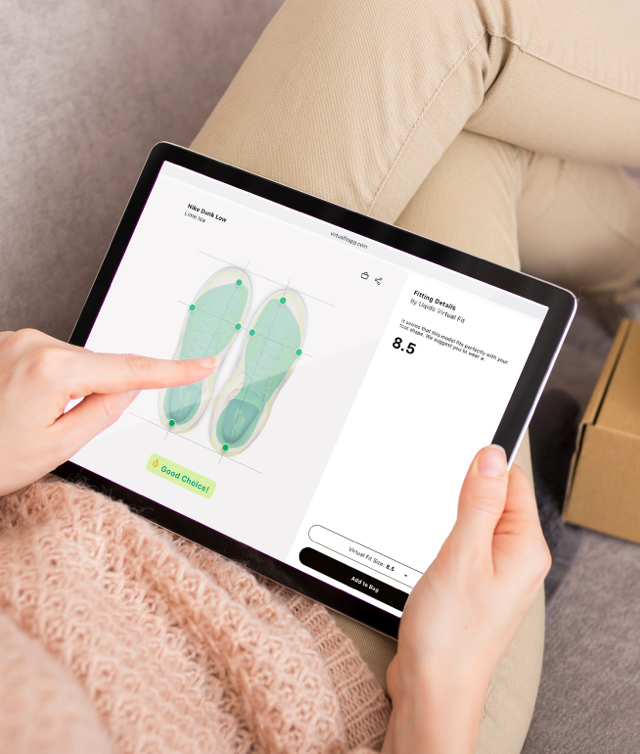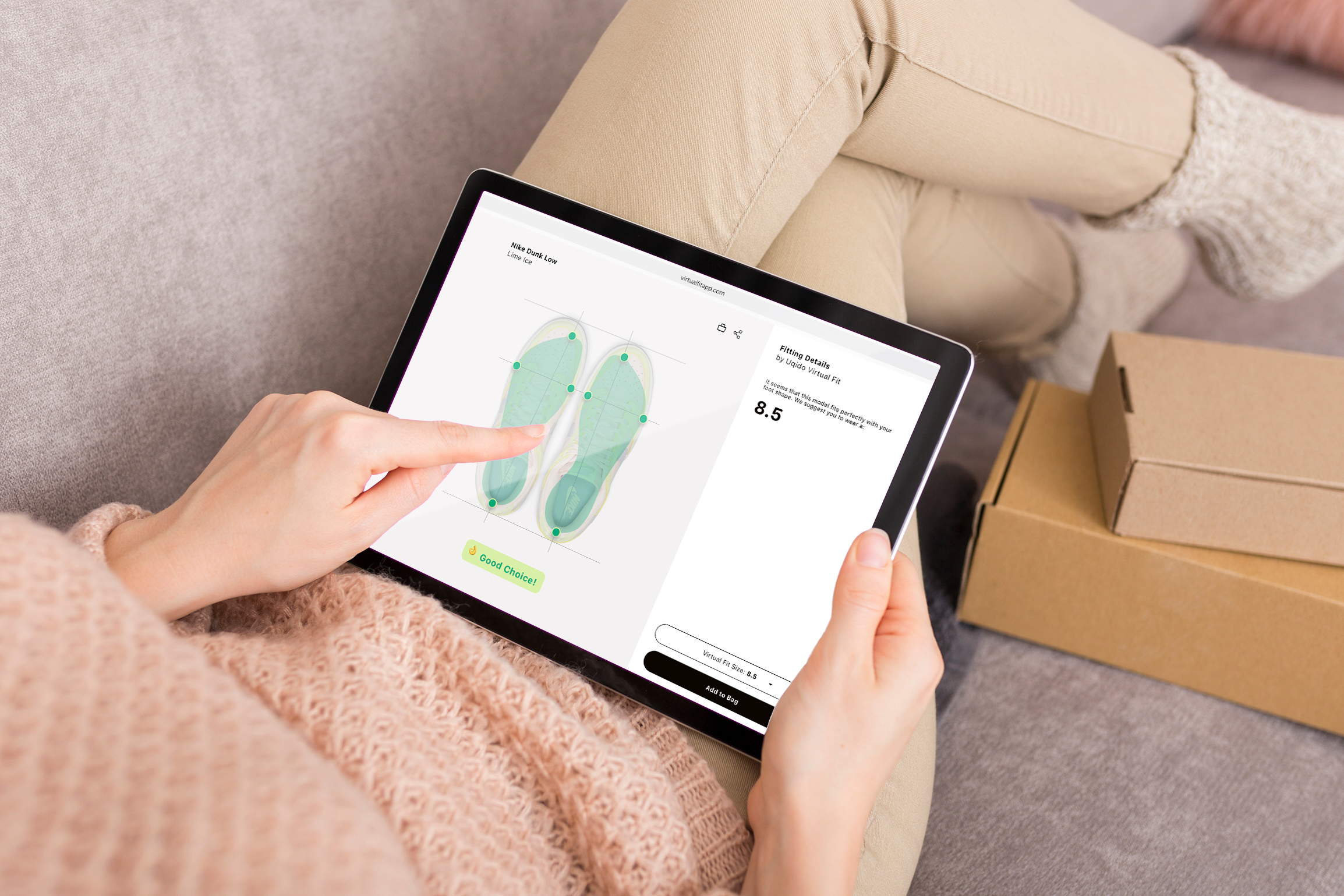 Fitting Labs | Buy shoes online and try them on with any device
Can you make a feeling digital? Fitting Labs was born from the will to carry in the virtual dimension a completely physical experience: wearing a pair of shoes. You walk into a store, you try them on and you feel how they fit. What if they're tight, your toes hit the front, or they're too wide, they slip off your feet?
This kind of experience is the reason why many users still resist buying shoes online.
Indecision negatively affects the Footwear sector. Still few people feel confident in buying shoes online and those who do often end up returning the goods. For this reason, e-commerce giants such as Amazon and Zalando, make investments in order to support a purchase experience which neutralizes these kinds of fears, by offering free returns and payments following the confirmation of trial.
As a result, even minor e-commerce companies are forced to adapt to this User Experience, choosing the free return solution in order to encourage purchases and overcome potential customers' fears.
This choice, however, benefits the consumer only, and represents the cause of huge costs that weigh on brands and suppliers.

Uqido created a solution that turns a completely physical experience into a digital one. Many users get stuck, leave the cart or surrender to doubts and fears. The real lack is the feeling of touch, the ability to feel the fit. Fitting Labs becomes that touch.
Machine Learning to buy Shoes
Fitting Labs is the tool tells the user which shoe size will fit him best, according to its physical characteristics. On the consumer' side, the technical process is hidden, and the output coincides with a clear and immediate piece of information: "according to the physiognomy of your foot these are the shoes in which you will feel better".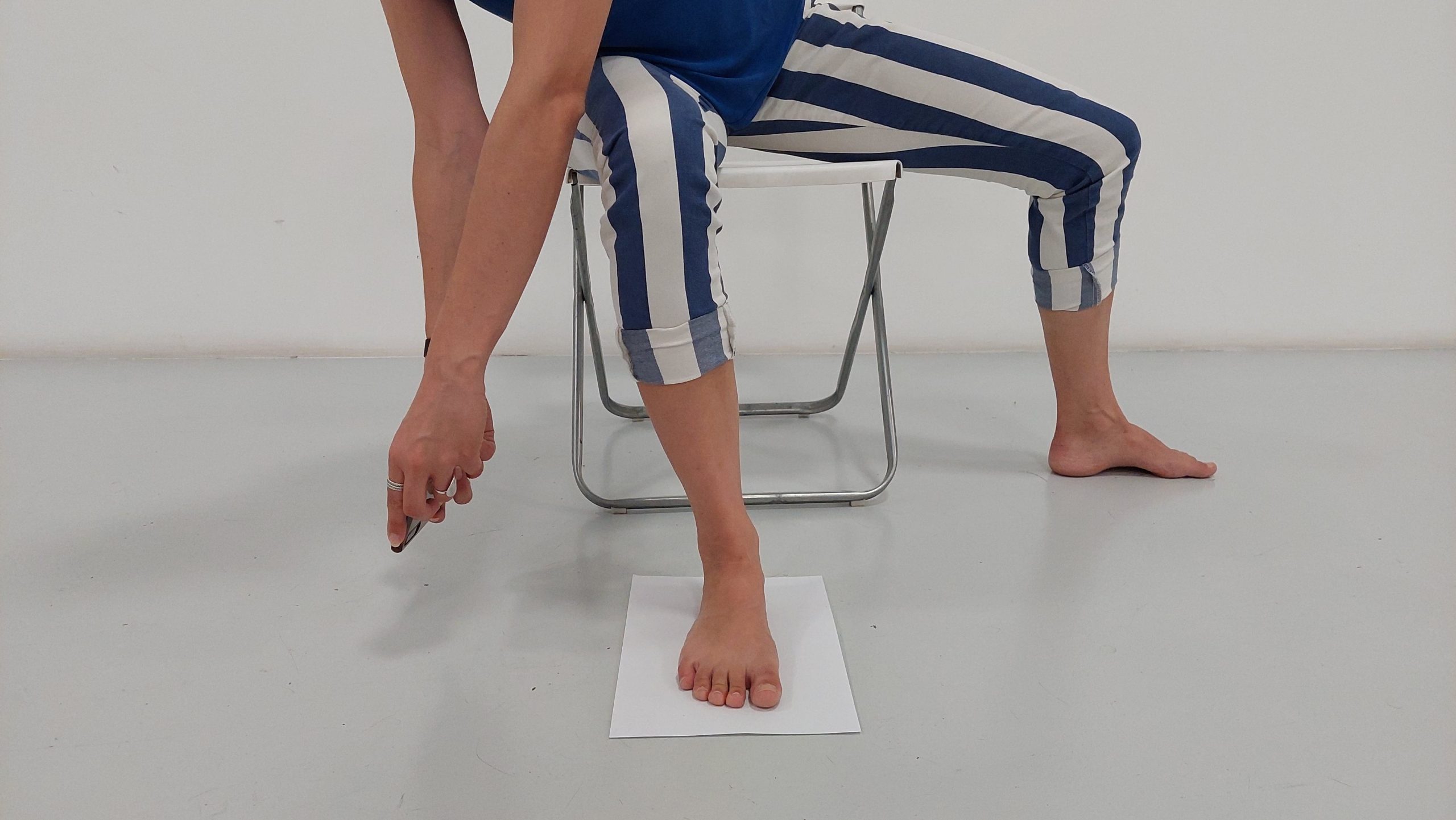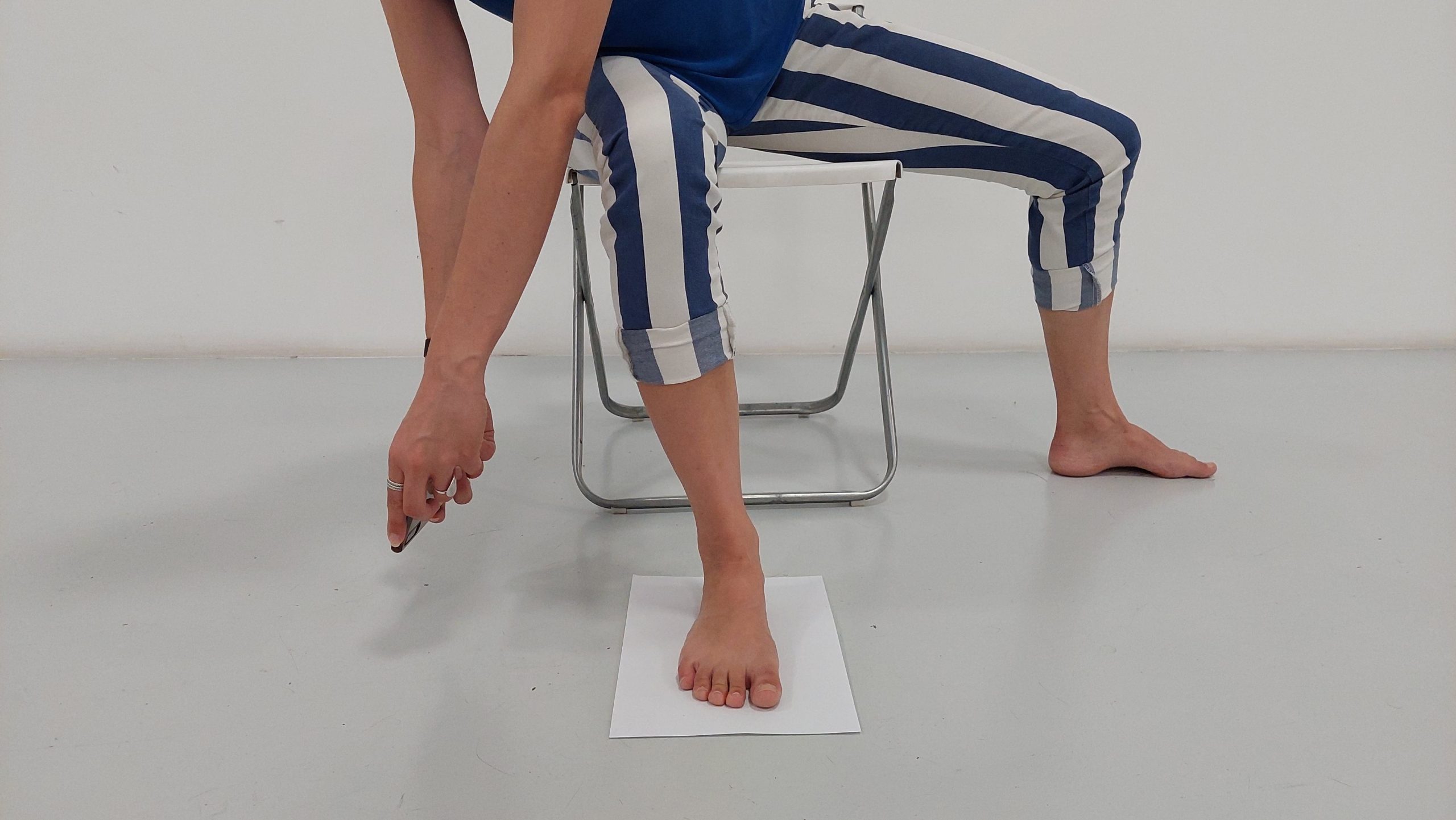 A Young and Growing Target
The ideal target is a young audience, consisting of boys and girls between 18 and 35 years, already familiar with online shopping. It is a growing audience, made up of digital natives, used to make use of technology in everyday contexts. Such a young audience is made up of the buyers of tomorrow, and betting on it is a far-sighted choice.
The focus is on an extremely popular product, part of a booming market: sneakers.
An extremely versatile type of shoe, which appeals for its comfort, but also for its ability to intercept trends and fashions of the moment. Hundreds of euros are spent for limited edition sneakers, a sign of a thriving market, open to the phenomenon of collecting.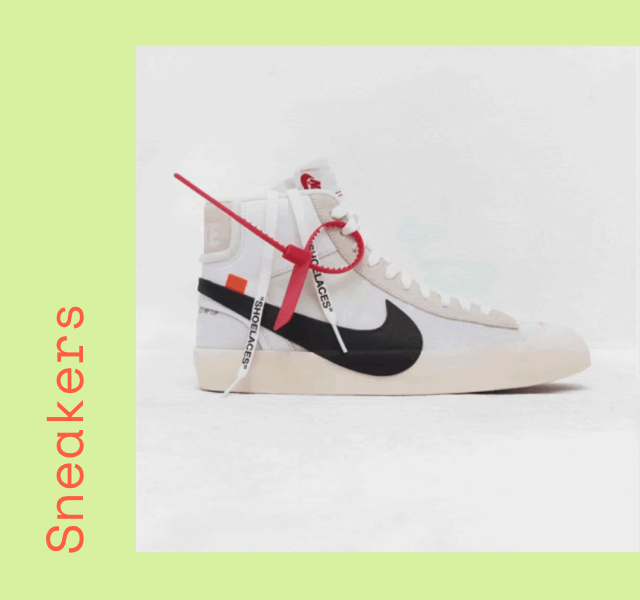 Instagram and Tiktok have the ability to inspire users, so let's imagine a user journey that starts from social media:there, desire has its origin and begins to process.
Then, people look for what they have seen online in physical stores, which have limited availability and typically have only a few pieces in stock. So the user runs the risk of not finding what he is looking for, having to fall back on an e-commerce or marketplace, where he has to identify his reference model and choose a size. Not knowing how the shoe fits, and not having had the opportunity to try it on, he will tend to choose the size of another sneaker he already has at home. Different brands have different fittings, so the customer will probably get a shoe that is not suitable for his foot and will then decide to make a return.
Typically this is the path that a person takes when trying to buy shoes online.
Fitting Labsfits right in the space between the user and returned goods, providing support to the first to avoid the latter.

A renovated User Experience
Fitting Labs meets the needs of different targets, thanks to its ability to bring benefits to both consumers and the protagonists of thesettore Footwear.On the one hand there are users, who have their shopping experience made easier by being able to take advantage of a tool that informs them about what size and type of shoe best suits their feet. On the other hand, footwear manufacturers, marketplaces, e-commerce and brands are seeing a decrease in the financial weight of returns, managing to sell better and more.
The objectives of the project are also varied.Fitting Labs aims to reduce the number of online returns,reducing the costs of a market worth 62 billion dollars. If customers are helped to choose the right shoe, the number of returns caused by mistakes in choosing the size decreases drastically.At the same time, the aim is also to help users tobuy more online,gaining confidence in the ability to find the right model with ease.
Fitting Labs wants to be that helping tool, one answer to many needs and open problems.
More savings, faster purchasing processes and greater overall satisfaction.
Innovation runs fast. Do you want to keep up?
If it is true that for certain types of footwear one can accept a more comfortable fit, there are several shoes that do not allow a rough assessment of the fit. In the case of shoes such as trekking or climbing shoes, the fit must be tight enough to allow them to perform their function properly. Therefore, there are contexts in which having a tool that accurately assesses the fit is essential, when one does not have the opportunity to physically try the shoe on.

Epic TV and BananaFingers,which are among the largest online climbing shoe retailers in Europe, have seen the potential of a tool likeFitting Labs. We will, in fact, have access to the data related to their e-commerce, and we will then be able to virtualize the shoes for sale. This will allow us to create a dataset of shoe models with which to compare the models of the feet of future customers, to inform them about the most suitable size for them.
These investors will have the opportunity to test the virtual tool customized to their needs, that is to say, applied to the climbing shoes industry. Fitting Labsis, in fact, an extremely versatile tool. It adapts to every branch of the footwear industry, to implement a User Experience which is suitable for different business and consumer needs.

Epic TV and BananaFingersdecided to invest in a highly customizable tool.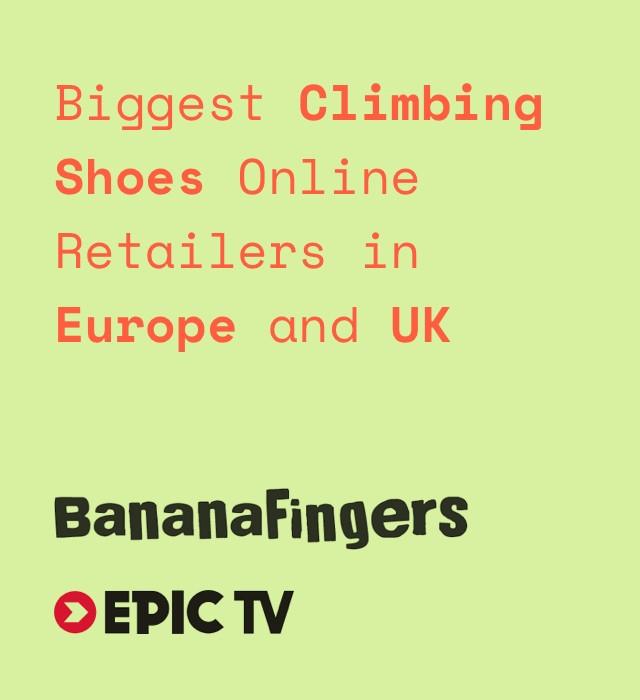 Reducing Returns is a Green Choice
Fitting Labs is a project born from intuition: our habits are shifting more and more towards the digital dimension and in recent years we have realized that we cannot really do without it.
There is evidence that investments in the digital sector are profitable. In 2020, brands were able to communicate with their customers mainly through their digital channels, increasing online interactions by 17% compared to the previous year. The drive for ever greater digitalisation of services is set to increase. Worldwide profits from online sales reach 10,780 billion, of which 4,280 from the B2C sector. In our country the pandemic imposed a heavy acceleration to these trends, leading to an increase in users who buy online by almost 30 million. It is estimated that in Italy the value of e-commerce turnover in 2020 is around 48.25 million euros. These numbers tell us that in the coming years we will be buying more and more online. It remains to be seen how we will do it.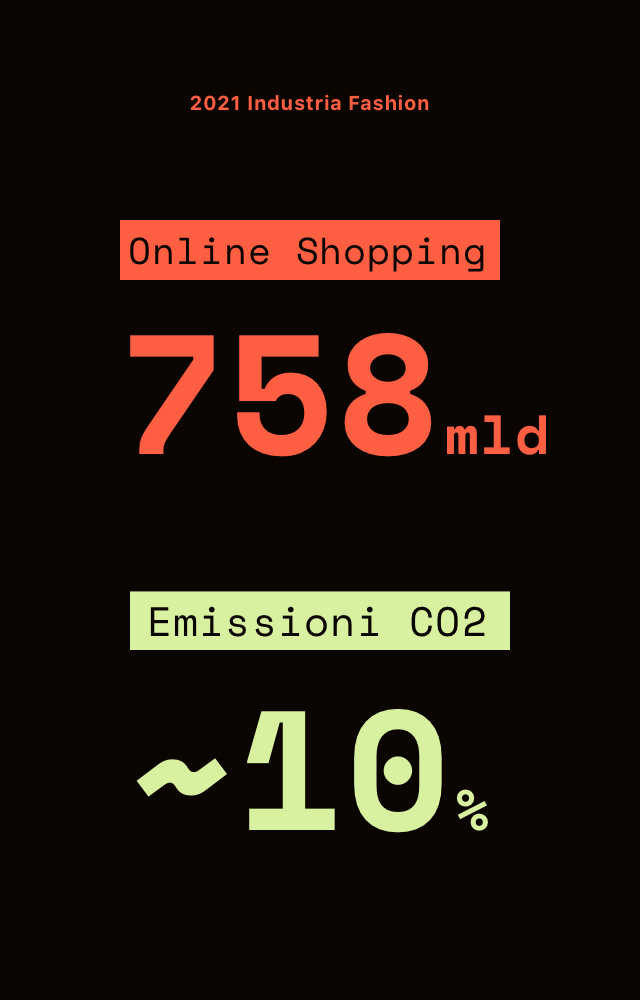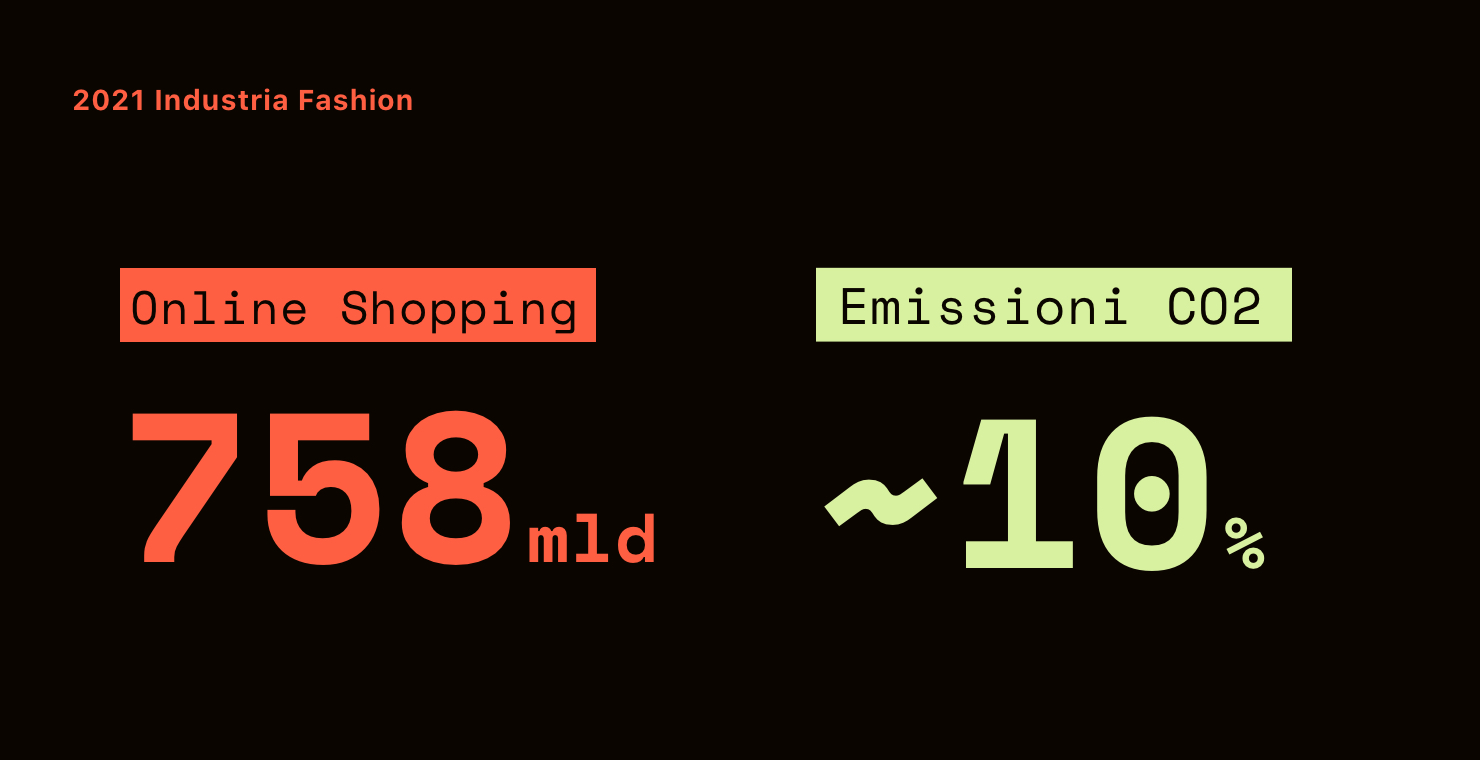 Intervention in the product return market has considerable consequences, first of all in terms of sustainability. The goods purchased online are in fact transported by road and this mechanism has serious environmental consequences: it is estimated that in large cities by 2050 there will be an increase in the number of commercial vehicles by 40%.
TheIspra 2021 report on road transport emissions states that transport emits around a quarter of total greenhouse gas emissions at European level.
Reducing the volume of online returns also means reducing the CO2 and particulate emissions that pollute our cities, causing damage to both the environment and public health.
Fitting Labs is a project that seeks to meet the needs of Users, Brand and Environment. Being part of it means taking the opportunity to change the world of Footwear and not only that.
August 2021
Project Kick-Off. Definition of Market Pains and Goals.
December 2021
Fundraising completion and subsequent constitution of the Technology.
June 2022
Virtual Fitting Technology released onto the market.