Progressive web app for allergies
Software development
UI / UX design
An indispensable tool for people with allergies that allows them to identify the most suitable restaurant for their needs. The users create a profile in which they express their allergies or intolerances, and the software shows them the most suitable places using a series of parameters such as a percentage of compatibility with their diet, proximity, additional optional services, and active offers.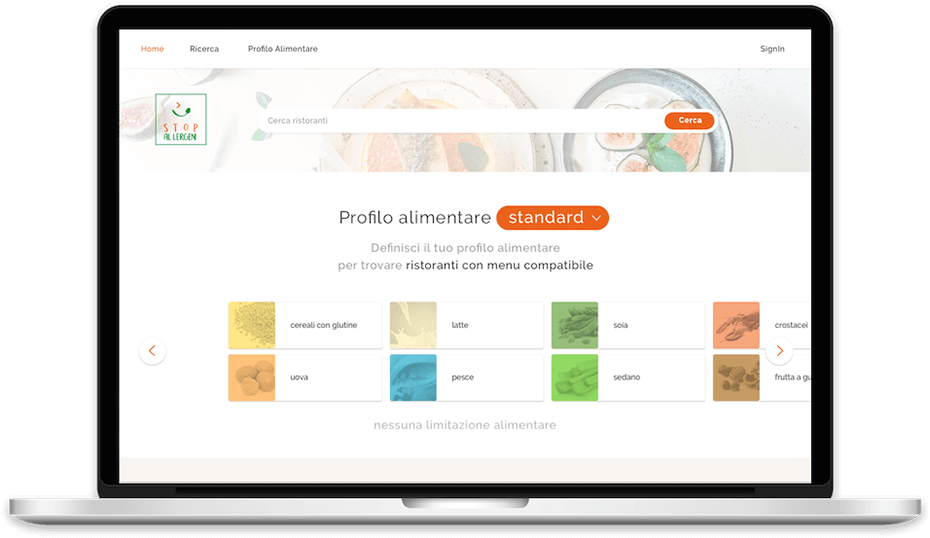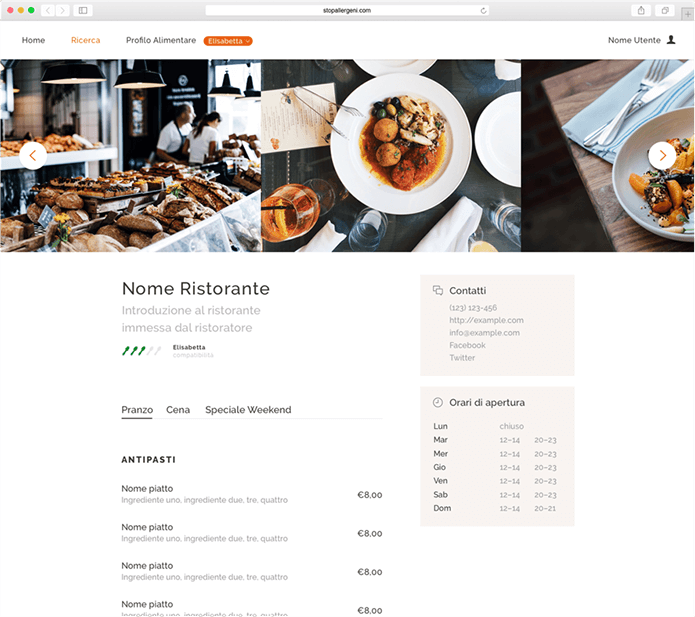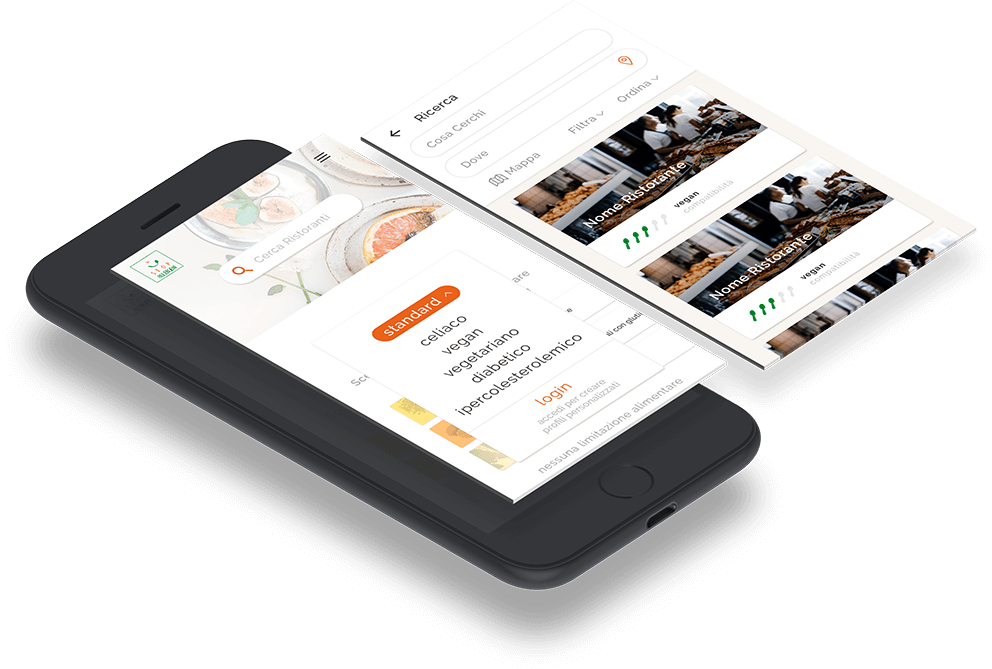 This tool also offers numerous benefits to restaurant owners who must comply with the stringent regulations that dictate the communication of allergens present in dishes.
Restaurants create their own menus by inserting dishes, ingredients, and products used. The platform then independently communicates to users, during the exploration phase, the compatibility of these menus with their diet.