The immersive museum of Venice
VR Experience
The Scuola Grande della Misericordia di Venezia is the location of the first immersive exhibition in Venice. The most modern technologies are used to project visitors into Giotto's frescoes, allowing them to be literally enveloped by the masterpieces – faithfully reproduced thanks to photos and computer graphics – hosted by the Scrovegni Chapel of Padua.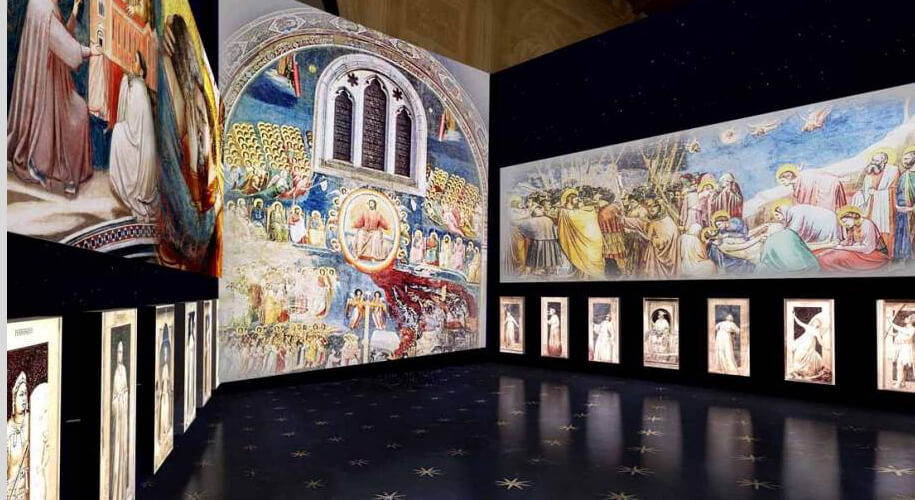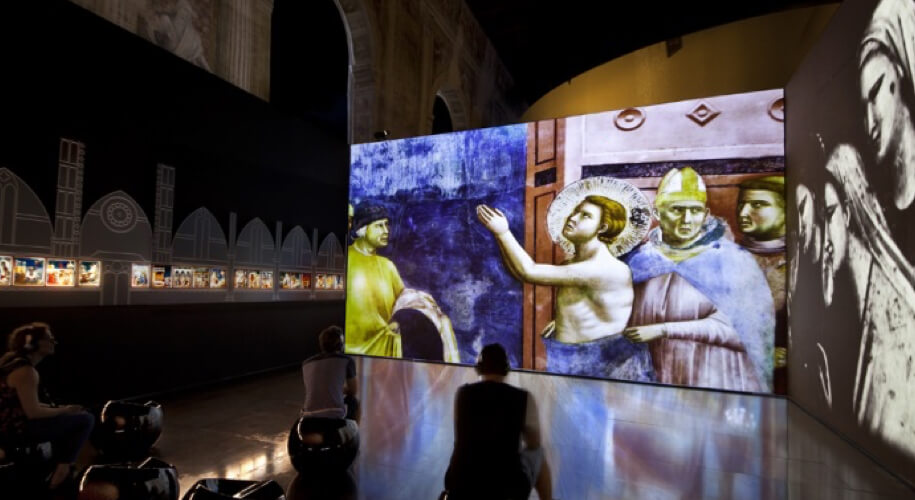 The challenge is to make the exhibition accessible to a large number of visitors, with a smooth and neat flow, while keeping the arrangement of the paintings meaningful. The engineering and creative souls of Uqido here meet together as never before. The first identifies the appropriate technology, studies and readies the path to welcome thousands of visitors, while the second faithfully reproduces Giotto's frescoes.
In five months, the duration of the exhibition, thousands of impressed visitors. The masterpieces located in Padua can be shown to the whole world thanks to the immersive museum.