Emerging Technologies Report
Give space to Innovation!
Bring Technology into your Business.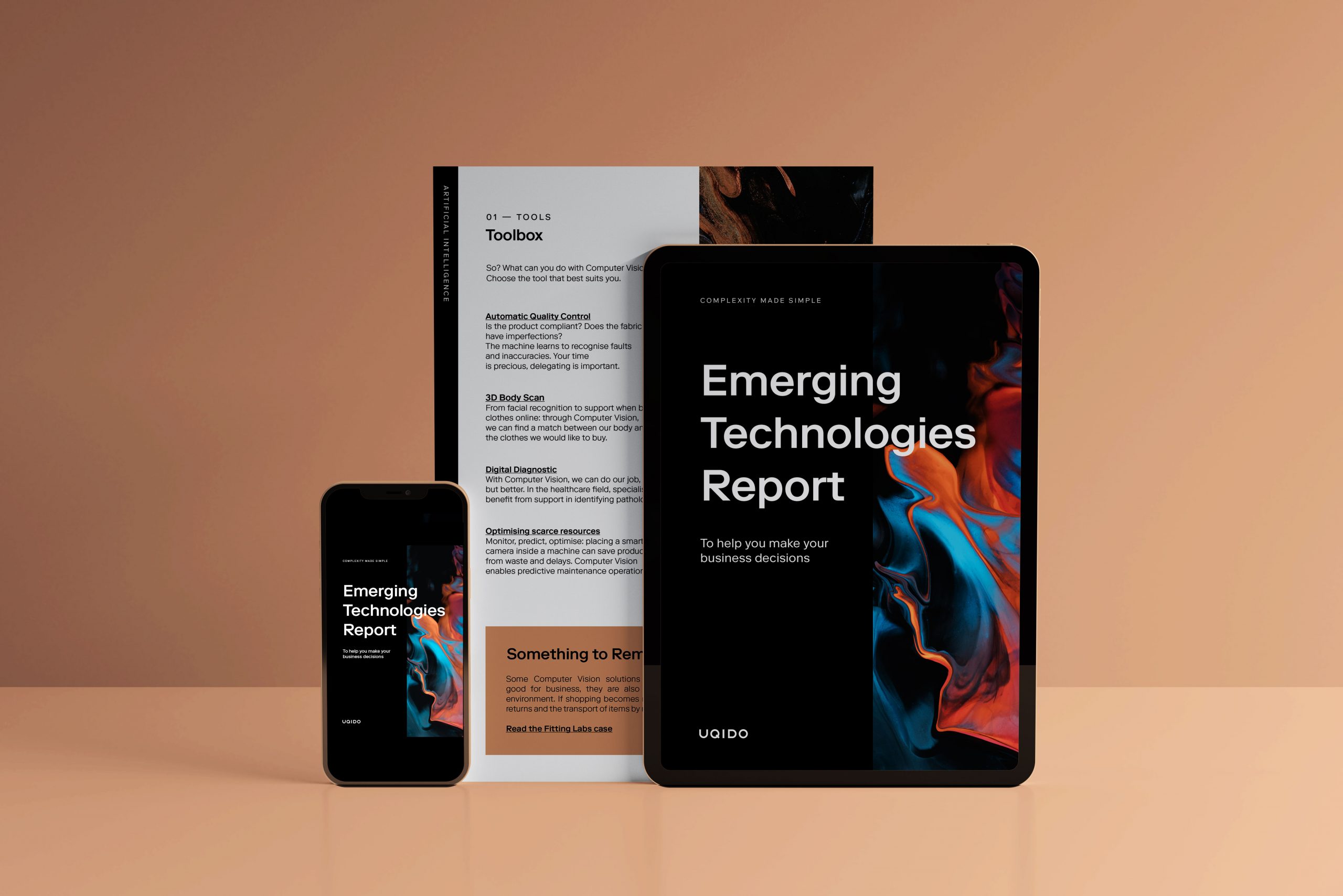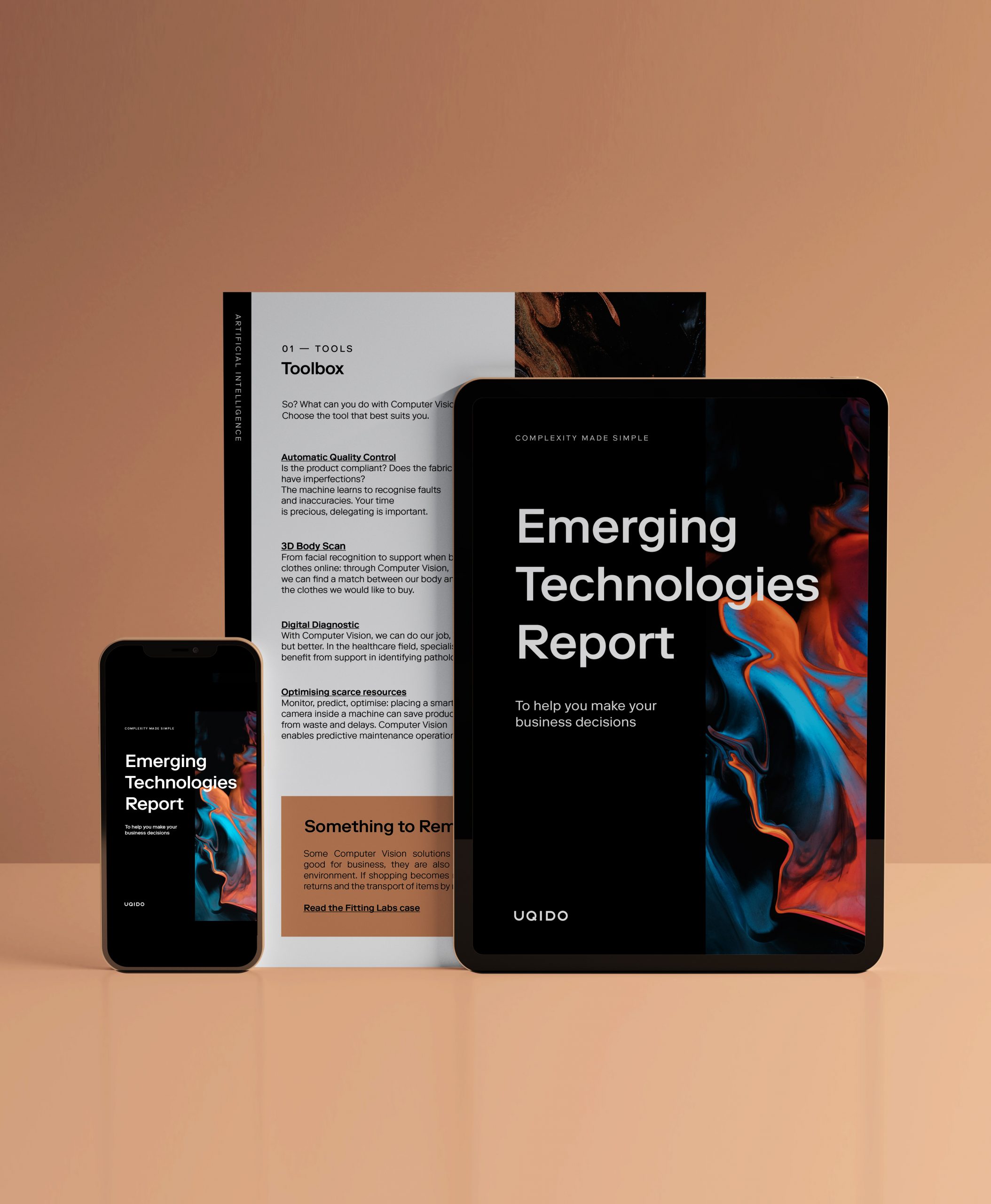 Uqido is a digital company with a vision for the Future.
We think that the Future is now and help companies to make it real.
This Report stems from the desire to support innovators.
The answer to your needs!
Integrating Technology into a business requires a previous design process to understand needs, gaps and the context of your target.
The Report is your guide to finding the best answers!
What is inside the Report?
The last news on Emerging Technologies
Analysis ofmarket trends
Research of the power of Technologies for creating new business opportunities
Suggestions from our experts
A focus on Extended Reality, Internet of Things, ERP, Artificial Intelligence